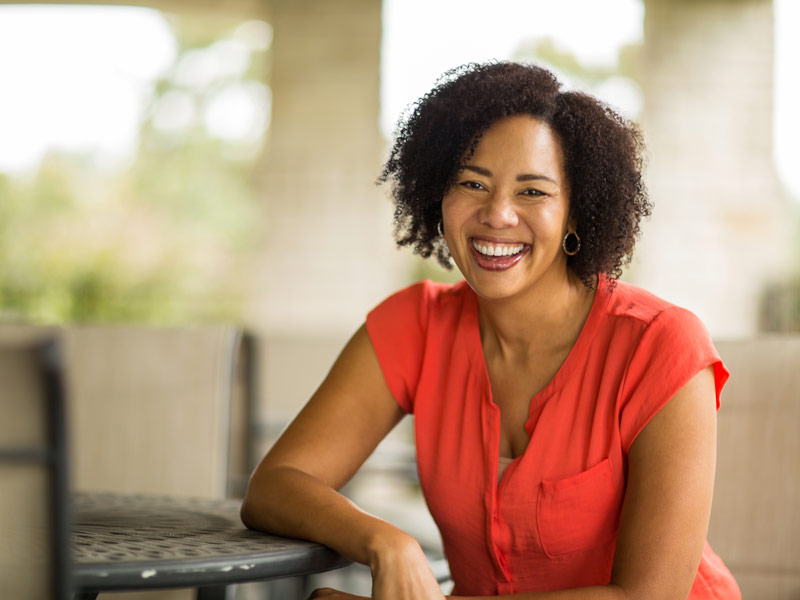 Skip the metal wires and brackets with SureSmile® clear aligners. Using custom-fit, removable aligners, SureSmile gradually straightens crooked or crowded teeth while also improving your bite over time. After a digital scan of your teeth, our Ann Arbor dentists will partner with the SureSmile Digital Lab to develop your personalized treatment plan.
What Are SureSmile Clear Aligners?
SureSmile aligners are nearly invisible, custom-made plastic trays that are designed specifically for you and your dental needs. When worn correctly, the clear aligners move your teeth and jaw into the correct position as dictated by our dentists.
Your entire treatment plan will consist of several top and bottom aligner sets that are to be worn one after another. Our dentists will be sure to go over your plan with you in our Ann Arbor dental office so you're aware of when to switch to the next aligner set in your series.
How Do SureSmile Aligners Compare to Metal Braces?
While both forms of orthodontic treatment serve the same purpose, there are a few key differences that set SureSmile apart from traditional braces. For one, SureSmile aligners are removable and can be taken out for eating, drinking, brushing, and flossing.
There are also no metal components involved whatsoever with SureSmile. That means increased patient comfort while they're in place throughout the day. All you need to do is wear them for 20-22 hours a day and when they're not worn, keep them in their protective case.
Another key feature that separates SureSmile from standard braces is the average treatment length. Though every patient differs, most are able to complete their SureSmile treatment plan in 12 to 24 months. This is much shorter than metal braces which typically require 1-3 years.
Start Your Smile Journey Today
Metal braces are no longer the only option when it comes to orthodontic treatment! Our SureSmile dentists in Ann Arbor, MI, offer clear aligners for teen and adult patients looking for a subtler alternative to the norm. Call Liberty Dental today at (734) 994-0909 to request an appointment.