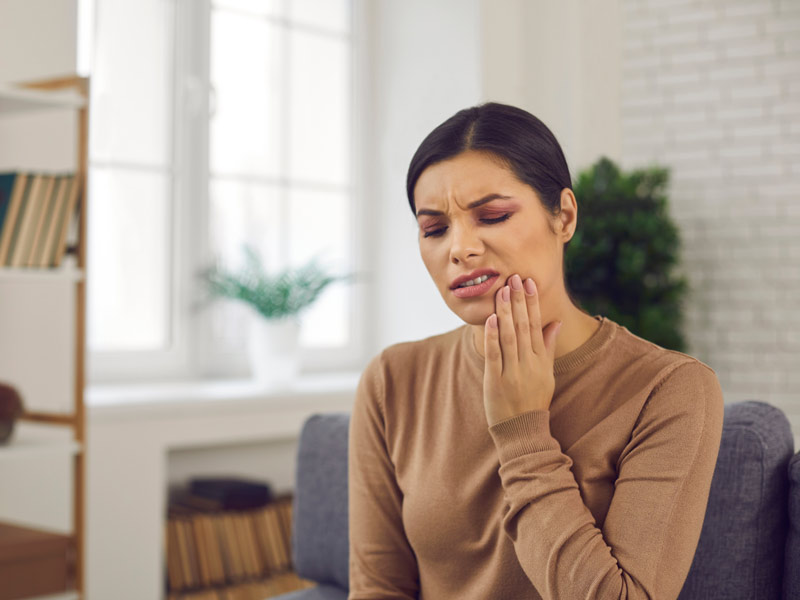 Are you experiencing dental pain or discomfort? If so, it's time to schedule an appointment with one of our emergency dentists in Ann Arbor, MI. During your visit, they'll be able to diagnose and treat the source of your pain so you can improve your oral health as soon as possible. When it comes to dental emergencies, it's best to call our office right away so you can get the urgent dental care you need.
In the meantime, here's what you need to know about dental emergencies. If you have any questions, please don't hesitate to reach out to our office.
Am I Experiencing a Dental Emergency?
Sometimes it's difficult to know if what you're experiencing is a dental emergency or if it's a concern that you can resolve at home. For example, you can easily treat gingivitis by making sure you brush and floss every day. Other issues, like cavities, need immediate treatment from one of our Ann Arbor dentists to ensure they don't worsen.
The most common dental emergencies include:
Toothaches
Dental abscesses (looks like a pimple on the gums)
Infected tooth
Loose adult tooth
Knocked out tooth
Chipped or cracked tooth
Broken tooth
Lost filling or crown
If you're experiencing any of the above dental emergencies, it's important that you call our office as soon as possible. We'll fit you in our schedule so you can receive emergency dental care sooner rather than later.
Be prepared to explain your symptoms over the phone so our dentists can review your case details.
Request an Appointment with Us
Our emergency dentists in Ann Arbor, MI, are accepting new patients. To schedule an appointment for urgent dental care, please call Liberty Dental at (734) 994-0909. For non-emergencies, you may also fill out our online contact form and someone from our team will reach out to you soon.