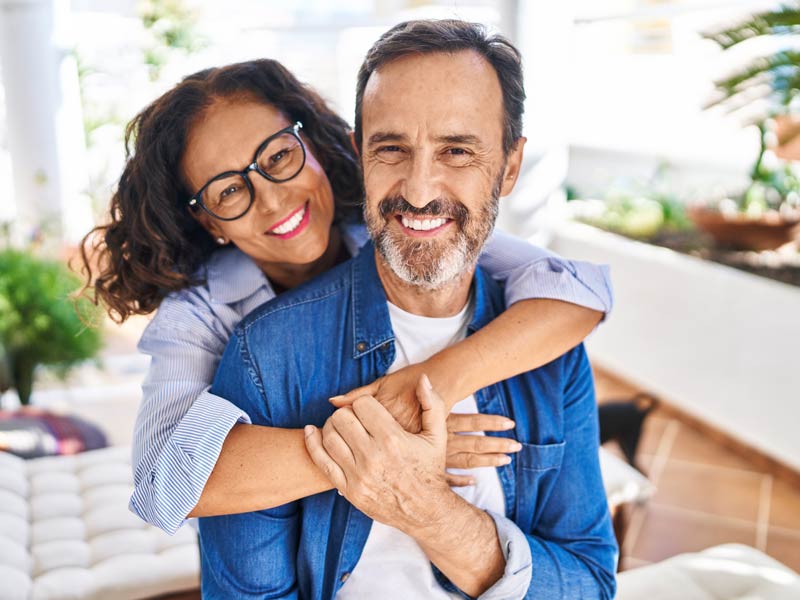 If desired, patients can cover chips, cracks, and gaps in between teeth with porcelain veneers. The tooth-colored, wafer-thin "shells" or coverings are placed over the outside of the tooth by our Ann Arbor cosmetic dentists. Generally, veneers are only applied to teeth that are visible when a patient is talking or smiling for the best transformation.
Who Is a Candidate for Veneers?
Our cosmetic dentists can use porcelain veneers to correct a variety of unwanted smile issues. Those include discolored, worn down, chipped, broken, uneven, or irregularly shaped teeth. If you identify with any of those problems and want a change, porcelain veneers might be right for you.
Before choosing veneers, however, our cosmetic dentists do want patients to understand that they require permanent alterations to your smile. More specifically, the natural tooth enamel that is removed before each veneer is placed will not grow back. For this reason alone, we want you to be sure of your decision.
What to Expect for the Procedure
The entire veneers procedure is a multi-step process. After you've decided to pursue veneers for your smile, our cosmetic dentists will start by examining your teeth and making sure there are no other pressing dental issues.
Following a consultation appointment, you'll return to our Ann Arbor dental office for tooth preparation. We'll reshape each tooth surface appropriately so that when a veneer is placed, the result will not look bulky or misshapen. Our dentists will also place temporary veneers and send any dental impressions made of your teeth to an outside dental lab for production.
On average, it will take a few weeks for the finalized veneers to return to our office. Once they're ready, we'll remove the temporary veneers, place the permanent versions, and bond them to each tooth using a special cement. Our dentists will double-check how they look before sending you on your way with your new smile.
Make an Appointment
Life's too short to dislike the smile you have. Our cosmetic dentists in Ann Arbor, MI, couldn't agree more which is why we offer porcelain veneers at Liberty Dental. To learn more or request an appointment, call (734) 994-0909 today.