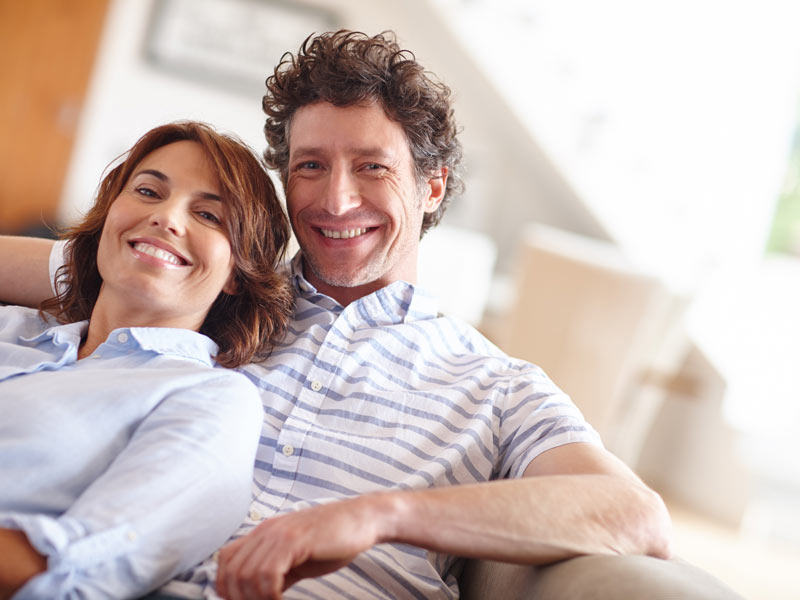 If you have missing teeth, it's time to schedule an appointment with one of our dentists in Ann Arbor, MI. They'll be able to help you explore your tooth replacement options, including dental bridges, so you can start smiling with confidence in no time.
Here's what you need to know about dental bridges.
What is a Dental Bridge?
A dental bridge is a restoration that contains a prosthetic tooth that's anchored in place with crowns on either natural teeth or implants. An implant-supported bridge is a great option for patients who need to replace three teeth in a row but leave the remaining teeth in their arch intact. A dental bridge supported by crowns on natural teeth is a good option if you only need to replace one tooth.
In general, the dental bridge procedure takes two trips to our office. During your first appointment, we'll file down and shape the teeth that will receive crowns. We'll also take dental impressions to send to the lab that will be making your tooth bridge. During your next appointment, your dental bridge will be ready for placement.
Am I a Candidate for a Dental Bridge?
At Liberty Dental, we offer several tooth replacement options to restore the full function and appearance of your smile. To be a candidate for a dental bridge, you must have at least one missing tooth. You must also have either healthy teeth and/or dental implants on both sides of the empty socket.
Request an Appointment with Us
Our dentists in Ann Arbor, MI, are accepting new patients and would be more than happy to welcome you to our practice. To schedule an appointment and learn if you're a candidate for the dental bridge procedure, please call Liberty Dental at (734) 994-0909. You may also fill out our online contact form and someone from our team will reach out to you soon.