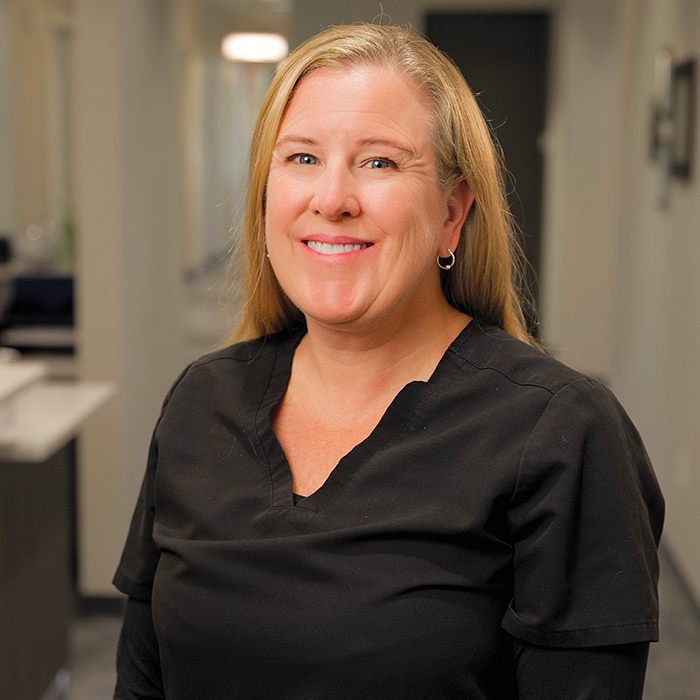 Kristin E. Johnson, DDS
Dr. Johnson is a life-long resident of Ann Arbor, Michigan. After graduating from Pioneer High School in 1988, she attended Kalamazoo College, earning a Bachelor of Arts in Psychology. Returning to Ann Arbor, Dr. Johnson began working as a Research Assistant at the University of Michigan School of Dentistry. She went on to earn a Doctor of Dental Surgery degree from U of M in 1998.
After dental school graduation, Dr. Johnson joined the Public Health Service and was a dentist in the Indian Health Service for the confederated Tribes of the Umatilla in Pendleton, Oregon. She returned to Ann Arbor in 2000 and began teaching dental students at U of M. She joined Liberty Dental, PLC in 2002 and assumed ownership in May of 2008.
Outside the Office
In her free time, Dr. Johnson trains for running races and enjoys spending time with her family, friends and pets. She is on the Board of Directors for Ozone House, a non-profit providing shelter and support services for local homeless and at-risk youth and their families.
Dr. Johnson is currently the President of the Washtenaw District Dental Society and is active in a number of professional and community organizations including: