4 Reasons You Should Choose SureSmile®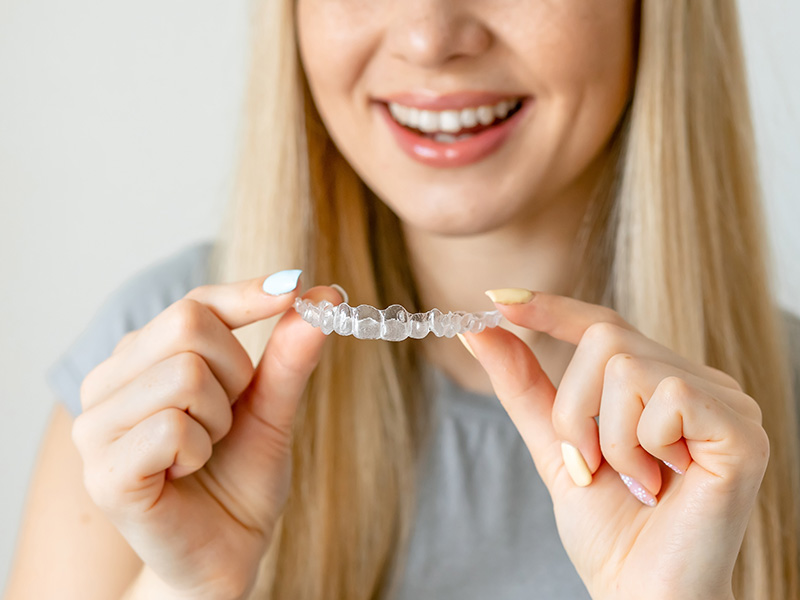 Orthodontic treatment doesn't have to be complicated. With SureSmile®, our Ann Arbor dentists can straighten teeth using a custom series of clear aligners that involve no metal whatsoever. Teen and adult patients are encouraged to consider this alternative to traditional braces if they aren't satisfied with crowded or misaligned teeth.
Here are 4 reasons why you should ask our dentists about SureSmile treatment.
SureSmile May Benefit You if You:
1) Have Crowding, Gaps, or Bite Issues
Most people think smile issues like teeth crowding or spaces in between teeth are only cosmetic and won't affect your oral health. In reality, crowded teeth are harder to clean using a toothbrush or floss which leads to increased plaque buildup and a greater chance of developing cavities or gum disease.
Fortunately, SureSmile clear aligners can gradually correct misalignment over time by exerting controlled force to teeth. This is similar to how metal braces work but instead of having brackets adhered to your teeth, top and bottom clear aligners fit over top of teeth much like a mouth guard or retainer.
For patients with overbites, underbites, and open bites, SureSmile can help ease the pressure being placed on the jaw. With regards to your long-term oral health, it's important to address instances where the teeth are not fitting together well or compete for space in your mouth.
If our dentists find that you have a case of severe malocclusion, SureSmile may not be right for you. We may instead refer you to a trusted orthodontist in the area for further treatment.
2) Are Looking for Predictable Results
From start to finish, the SureSmile experience is tailored to you and your smile goals. Our dentists will start by taking a digital scan of your teeth. This scan will produce detailed, 3D images of your mouth without the goopy impressions of the past.
We'll then send all photos and scans to the SureSmile Digital Lab. There, experts will create a personalized treatment plan just for you. The finished aligners will take a few weeks to return to our Ann Arbor dental office but once they've arrived, we'll help you get started.
Because each set of clear aligners in your collective series has been developed using SureSmile technology, our dentists are able to give you a preview of what your final smile will look like. Transparent, predictable results like this are what help SureSmile aligners stand out from other traditional orthodontic methods.
3) Want a Metal-Free Experience
When you choose SureSmile, you're committing to a treatment that's free of metal brackets and wires. That's right, the main components are made of a clear plastic material that is designed to feel more comfortable than regular braces.
Your aligners will also stand out less thanks to their clear appearance. Unless someone is very close to you, they won't be able to see the aligners over your teeth. You can't say the same about braces!
4) Prefer a Shorter Treatment Time
On average, metal braces are worn for 1-3 years. By comparison, SureSmile takes most patients 12-18 months to complete depending on your exact dental needs. For example, if you only have mild crowding, our dentists may develop a quicker treatment plan that can be completed in under a year.
Get Started With SureSmile Today
If you're ready to enhance your smile, our SureSmile dentists in Ann Arbor, MI, are ready as well! Call Liberty Dental today at (734) 994-0909 to request an appointment.